about us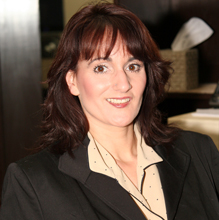 My name is Roberta. I am both the owner and a licensed cosmetologist in the State of Oregon. I thought I would tell you a little bit about myself. I have created this web site as a way of reaching out to both my cliental and the general public. I love every aspect of the beauty industry and my intention is to share that love with all of you. I am a color and makeup specialist with extended training in Hair Design, Color Techniques and Makeup Artistry. My specialties also include artificial gel nails. I have further education in all hair design techniques. I attend at least one major trade show with master workshops a year. I truly enjoy my craft and getting to know the people I work on; doing weddings is one of my favorite skills.
Valued customers who would like to leave a kind word about our work can do so by going to
HERE
.
I have trusted Roberta with my hair for many years and wouldn't go anywhere else. She knows how to fit a hairstyle to your personal needs in order to accentuate the positive features you already posess. She is a true "hair artist!"
Roberta takes the time to listen to her customers and gets it just right. Her skills with color and weaving are fantastic. she has been doing my hair for several years and I wouldn't think of going anywhere else.
As always a wonderful experience, Roberta ALWAYS knows exactly what I want even if I have no idea how to explain it to her. She took me from uneducated as could be able nails to lovely fingers all the time.